CHRIS BRIEN 百樂文
---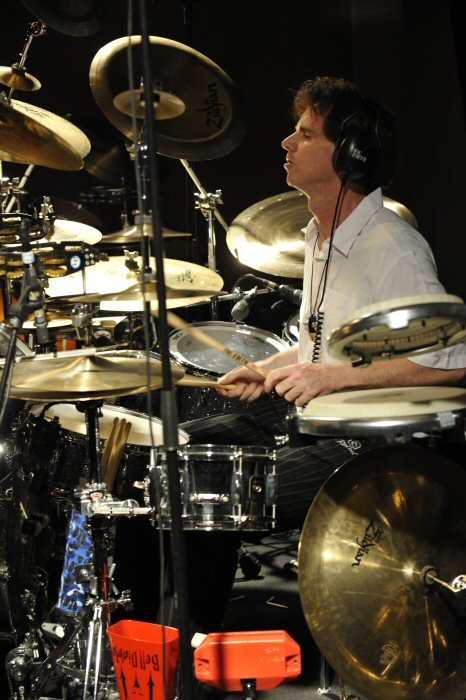 ---
Chris plays drums and percussion in Kongo's rock-fusion super-band concept, as well as contributing some backing vocals.
International drumset artist, author, composer, percussionist, educator and clinician.
Multi nominated ARIA award, MO award and Oz Music award performer Chris Brien has performed and recorded with many of the biggest names in Australian music and has performed with internationally acclaimed artists, in theatre productions and in clinics alongside many of the biggest names in drumming. He has trained some of Australia's best drummers and is recognized in many parts of the world as the master independence.
Chris was also a member of the Australian hit band, Swoop, appearing on three albums and has extensive experience touring, in particular Australia and Japan.
Chris is a master of odd-time and is also the only drummer in Hong Kong, Asia and likely anywhere that could handle this concept and do it complete justice. He is also the only person on the planet that can do what he does in terms of drum independence.