CHRIS POLANCO 陳杰
---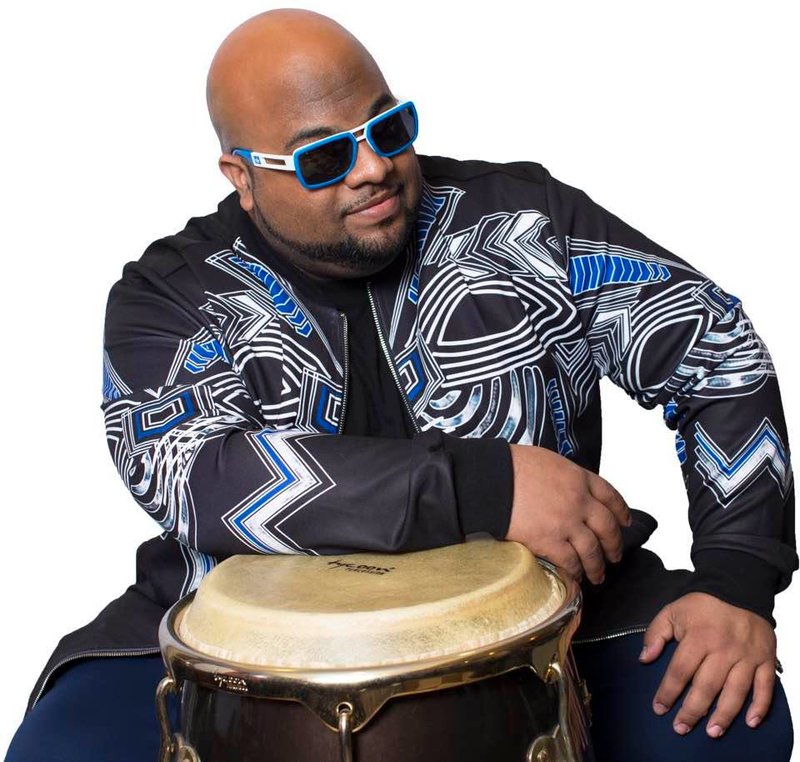 ---
Chris plays congas, timbales & percussion in Kongo's rock-fusion super-band concept, as well as contributing some backing vocals.
Chris is THE premier percussionist in Hong Kong and has recorded and performed with all the biggest artists in the territory, as well as touring with many of them around the world.
He is a world-class multi-instrumentalist and as well as being a master of Latin percussion, he is an accomplished pianist and keyboard player, a singer and band leader in his own right as he is responsible for forming Hong Kong's first and only Latin American band and is so multi-talented that he can even play drums, bass, accordion and guitar to professional standard. Whatever he can get his hands on he will make music with.
He is also a composer, arranger and music director in his own right. He often works as a music director for large Canto-pop concerts, in addition to being the percussionist.
Chris and Kongo have played together for many years and more recently performed together in concert and on numerous occasions at the Happy Valley Racecourse.