KAT AKLYSM 高潔
---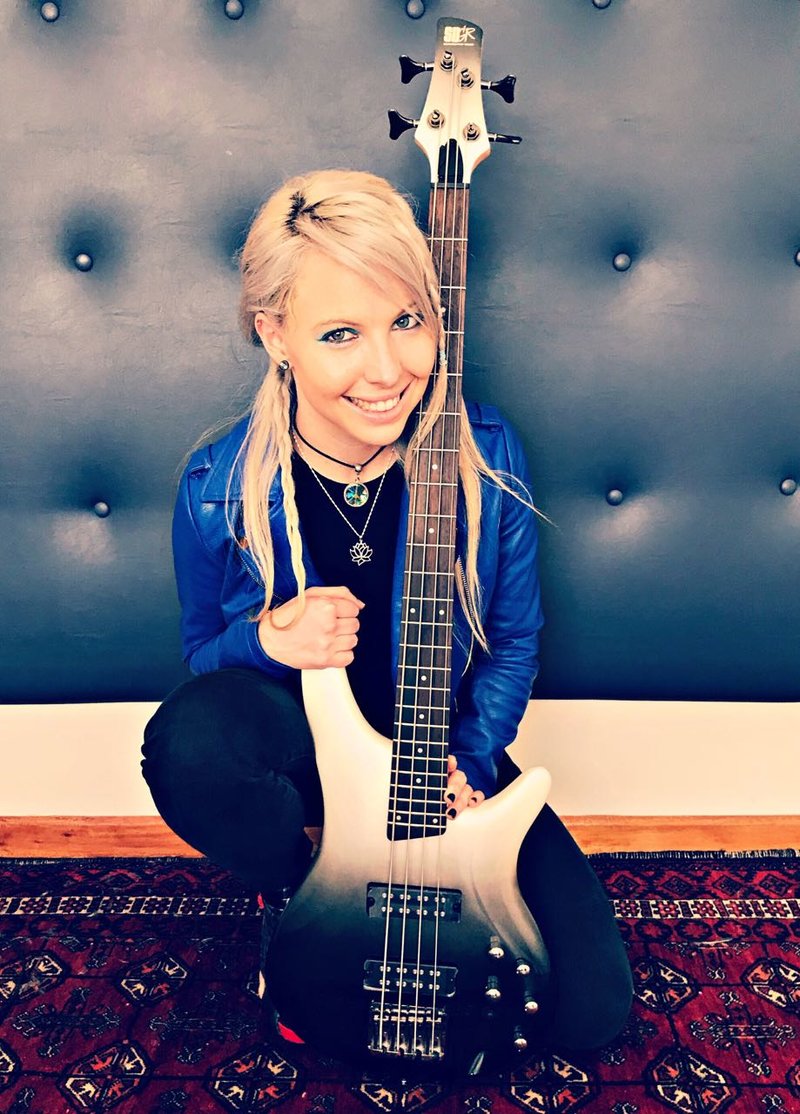 ---
Kat plays bass in Kongo's rock-fusion super-band concept, as well as contributing some vocals.

Kat is a performer from South Africa who has worked with and been influenced by some of the best in Africa and Asia. This mix has made her a unique, talented, charismatic performer. From the minute she appears on stage she leaves you breathless with her energy, all the while drawing you into the story the music tells.
Kat is a singer and multi-instrumentalist, experienced in piano and guitar. Since there are no world-class bass players in Hong Kong, Kongo decided to train her to become premier bassist in the territory as there is urgent need for it. She has gone from strength to strength ever since.
With a family rooted in horse racing, dance and a love of music, Kat was bound to perform. She has travelled from a young age and this experience influences her style. Studying in various countries gave her an original persona which has been finely tuned by being mentored by the best in the business.
Kat is also a frequent star performer at Happy Valley Racecourse.